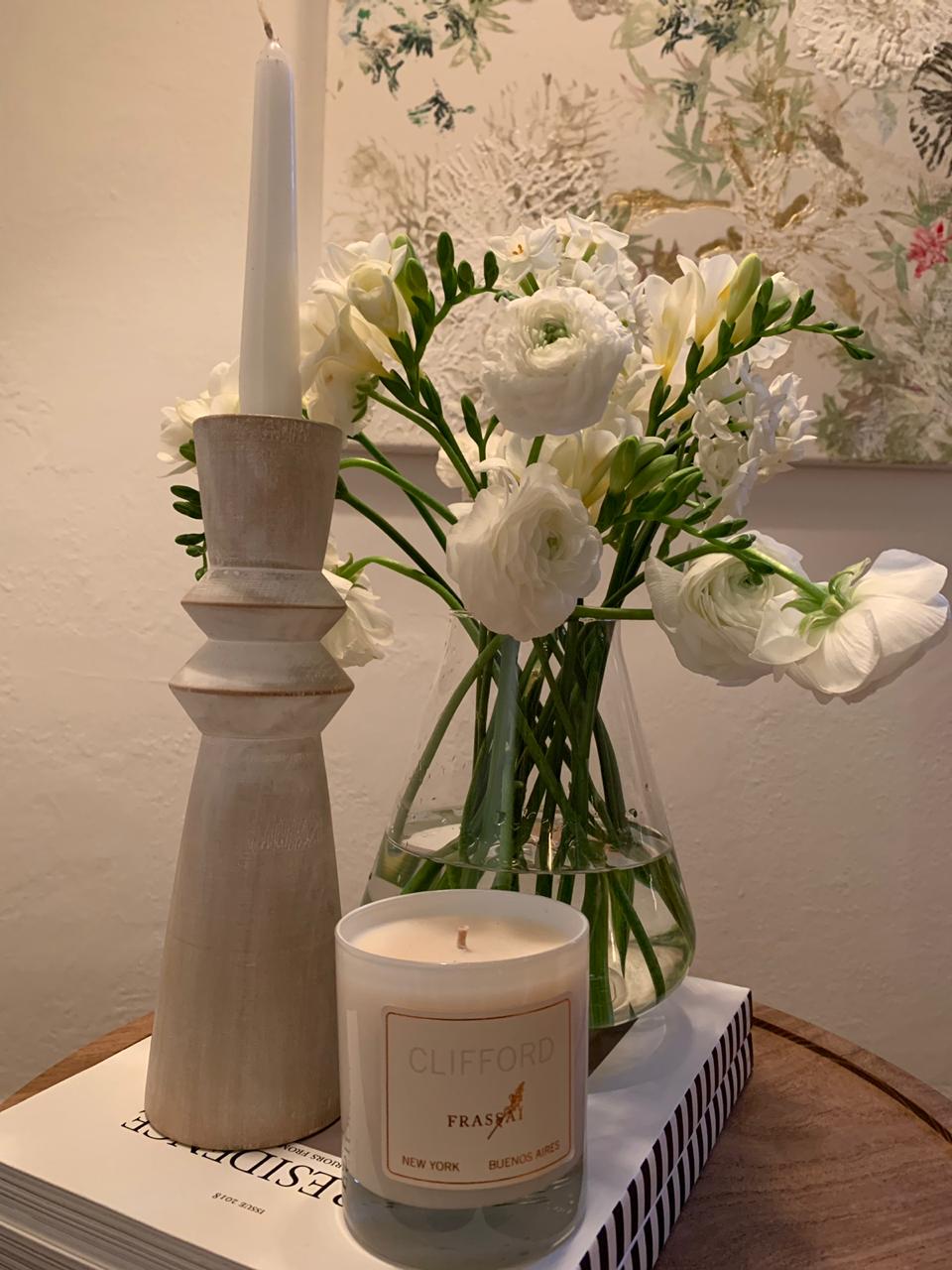 Experiencias únicas que invitan a viajar con el olfato. En el espacio de Bárbara Bertone, en la Rue des Artisans sobre la calle Arenales en Recoleta, nuestra fundadora, Natalia Outeda, presentó la línea de fragancias HOME de sus dos marcas, FRASSAÏ y ASTOR PARFUMS.
Las invitadas hicieron un recorrido por la perfumería a través de historias que inspiraron cada creación. Además descubrieron el Arte del Layering, un nuevo concepto creado por Natalia Outeda que propone customizar las fragancias de los espacios que habitamos haciendo Layering de acordes olfativos. Cada room spray y difusor está compuesto de notas que pueden combinarse de multiples formas para crear espacios verdaderamente únicos.
Las velas FRASSAÏ y los room sprays y difusores ASTOR, se encuentran disponibles en BBID.
————
Unique experiences that invite us to travel with the senses. In the wonderful space of interior designer Bárbara Bertone, in the Rue des Artisans in Recoleta, our founder, Natalia Outeda, shared fragrances from her two brands, FRASSAÏ y ASTOR PARFUMS.
Our guests embarked on a sensorial experience and learned about the stories that inspired each creation. They also discovered the Art of Fragrance Layering, a new concept created by Natalia Outeda, which proposes customizing the scent of the home and other spaces by layering olfactive accords. Each room spray and diffuser is composed by notes that can be combined in multiple ways, to create truly unique and and individually inspired fragrances.
FRASSAÏ scented candles ASTOR room sprays and diffusers are available for purchase at BBID.